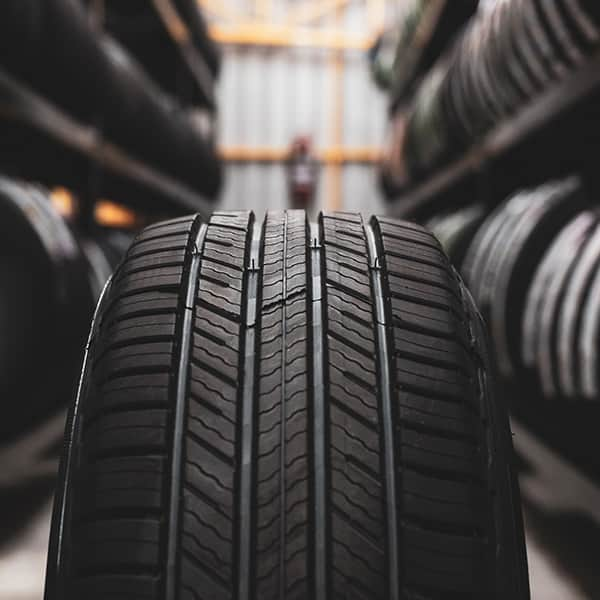 The majority of drivers never think twice about their tires unless they go flat unexpectedly and result in a roadside changing. Although there are many technological innovations that excite auto manufacturers and drivers, tires have largely looked the same for decades. The appearance and performance of tires has been pretty standard, but one tire manufacturer is experimenting with futuristic tires to address common challenges of the modern automobile.
The Hankook Tyre Design Challenge
A Korean tire manufacturer, Hankook, hosts the Hankook Tyre Design Challenge every two years, challenging international students to submit tire design concepts for new vehicles. These concepts are designed to be both feasible and futuristic while addressing common issues like raw materials production, efficiency, recyclable materials, and performance standards. The tire company partnered with Germany's University of Design, Engineering and Business for this year's challenge and the winners were announced at the Essen Motor Show.
"The competition is not only an opportunity for young international designers on the Transportation Design course to present their potential to the public, it also offers us an exciting insight into future tire designs and a chance to get to know potential young talents," said Hee-Se Ahn, vice-president Marketing & Sales at Hankook Tire Europe
Based upon this year's design winners, here's what the tires of the future may look like.
The First Prize Tire
Samir Sadikov won first prize in this year's Hankook Tyre Design Challenge for his tire concept designed for Dakar-style endurance races. These races feature vehicles that travel both on-road and off-road. His design incorporates interlocking hexagonal blocks that hold air and a continuous strip of rubber for the tread. These hexagonal blocks fit next to one another to create a smooth roll when traveling on-road, then spread apart when traveling off-road, providing better traction and rolling resistance.
"My wheel concept is also adaptable for passenger cars and standard trucks," Sadikov explained. "With these separate blocks many possibilities will be created, such as customizing the block's style and color."
The Second Prize Tire
This year's second prize winner was Andreas Hartl, who designed a tire to minimize the risk of hydroplaning on wet and slippery roads. Hartl's concept involved solid rubber sections of tread to provide traction and vented areas that have a series of rubber blades running horizontally.
The Third Prize Tire
Lucia Lee won third prize in this year's tire competition for her versatile design that allows for both on-road and off-road driving. Her tire features traction capabilities with individual sections of tire that separate to help it drive through snow. Fourteen hinged tire sections made of polyurethane help lift the vehicle up to give it more clearance and prevent it from becoming stuck in the snow.
There were nine other entries in this year's Hankook competition, including ones that highlight graphic representations of road surfaces inside a car and ones that project 3D laser images ahead of a car. These modern designs are colorful and creative, but keep practicality and functionality as a top objective. Check out all the designs and demo videos on Hankook's website!