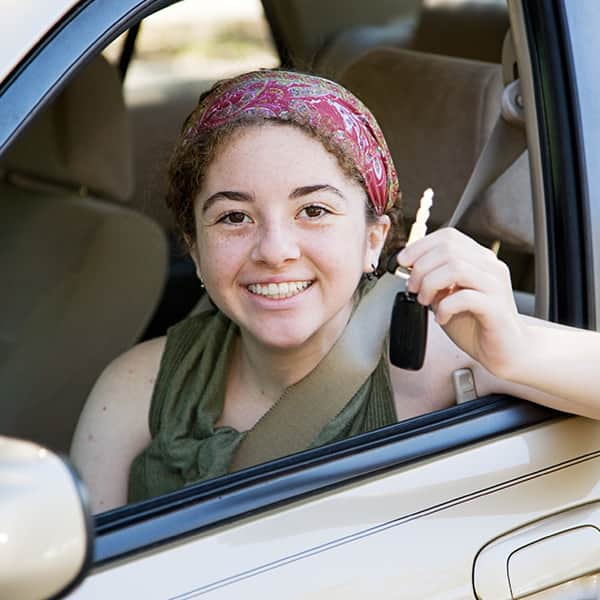 Buying your very first car is an emotional experience. It's exciting, intimidating, and terrifying all at once! It's also a rite of passage for new drivers and a milestone to remember for the rest of your life.
But once your emotions settle down a bit, it's time to think about a new car purchase in practical terms. There are some key questions that you need to ask yourself, and you should probably consult with your family before committing to such a major purchase. With the weight of these factors on your shoulders, here are a few car buying tips for teen drivers.
Questions to Consider
When you first decide that you're in the market to buy a car, you'll probably have more questions than answers – and that's totally normal! These are some of the first questions that you should ask yourself and discuss with your family before even setting foot in a dealership:
How much money do I have to spend on a car?
Should I buy a new or used car?
What kind of car would best suit my needs?
What are the most important safety and design features to me?
Start Your Search
Most drivers aren't lucky enough to find their dream car at the first dealership they visit. It's more common to visit multiple dealerships and even test drive a couple cars before making a final decision. You may want to wait until an upcoming holiday to begin your search for a car, since many dealerships offer holiday sales.
Although many first time drivers feel more comfortable shopping at dealerships to avoid buying a "lemon," you may be able to secure a good private deal from an individual seller if you know where to look. It's a good idea to request a vehicle history report to confirm that the vehicle hasn't been involved in any significant accidents.
Pay Attention to the Paperwork
One of the most intimidating aspects of buying a car is filling out the paperwork. Dealerships are generally trained to handle the logistics of car sale paperwork, which is another reason that first time drivers tend to prefer them over individual sellers. If you are concerned about understanding all of the paperwork, take a relative or trusted friend with you to be your second set of eyes.
Above all, ask lots of questions. Buying a car is a major commitment, and there's no such thing as a stupid question if it prevents you from making a huge mistake. After going through the paperwork, you should receive a bill of sale which will have all of the contract information, vehicle details, and selling price.
Next Steps
Even after you drive off of the lot, you're not entirely done with the paperwork for your new car purchase. You may need to take the paperwork that you just signed to your local DMV to handle the titling and registration process. If you bought your car from a dealership, you'll likely receive temporary license plates on the spot, which you can use until your new permanent ones arrive in the mail or are given to you by your state transportation authority.
Good luck and have fun with your first car shopping experience!