What is the "Driving While Black" App, and What Does it Do?
Author: Joey Rosenberg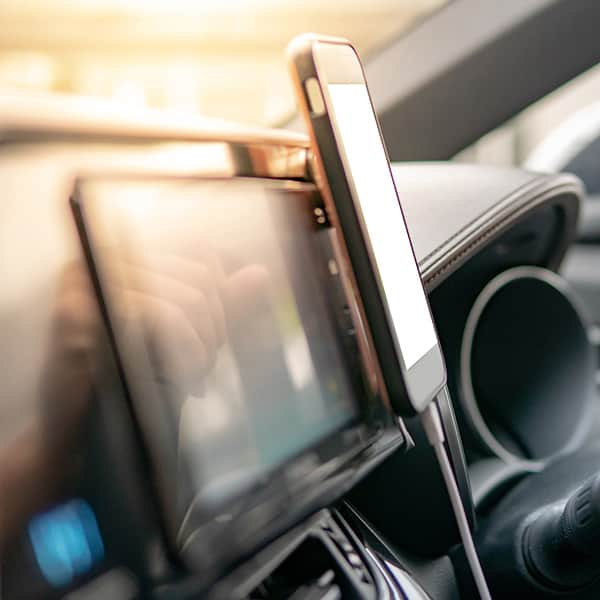 A mobile smartphone app called "Driving While Black" was sure to spark controversy in the hearts and minds of drivers as soon as it was released. But the developers insist that the app can help drivers of all races and backgrounds understand their civil rights and be more prepared for traffic stops with police. Here's a little bit about the Driving While Black smartphone application and what its developers hope to accomplish with it.
Two Portland Lawyers
Two lawyers in Portland, Oregon, Mariann Hyland and Melvin Oden-Orr, are behind the app, which was released as protesters around the country drew attention to recent violent encounters with police officers. The lawyers developed the app to provide common sense advice to drivers of all races and inform them of their rights during a traffic stop. Hyland was inspired to create the app after a young black woman was fatally shot by Portland police after trying to escape a traffic stop.
Why Black People?
Statistics show that Black people encounter a disproportionate number of traffic stops across America. Blacks are more likely to be pulled over by police and have their cars searched, leading African-Americans to believe that traffic stops are illegitimate.
"They describe a pattern of getting pulled over by the police, and they find it to be very frustrating and sometimes that frustration can lead to anger," Hyland said. "You have to always be mindful to check the anger."
What the App Does
Not only does Driving While Black provide information about civil rights, it also allows users to send an alert to family or friends when they've been pulled over and even record interactions with police officers. There is a directory of traffic attorneys provided in the app; however, it doesn't provide any actual legal advice.
The app's developers warn users not to attempt to use the app while in the middle of an encounter with police. This action could lead police to believe that a driver is reaching for a weapon and result in catastrophic damages. Hyland and Oden-Orr advise that the best way to handle a traffic stop is to remain calm and respectful, with hands on the wheel and no quick movements.
Other Similar Apps
However, Driving While Black isn't the only smartphone mobile app of its kind. Five-O is an app that was released in the summer of 2014 by three teenagers from Georgia. This app allows users to rate their interactions with police after an encounter. Mobile Justice is an American Civil Liberties Union app that was recently released in Missouri, Mississippi, Nebraska, and Oregon. This particular app was modeled after New York's Stop and Frisk Watch app, which was widely popular and frequently downloaded. Both of these apps are designed for use by people who witness police encounters, not the person who is the subject of the police stop.
The purpose of these apps is to keep everyone safe and respecting each other, both police officers and drivers who are pulled over. In today's world of mobile technology, this is a great way to reach young drivers from a variety of ethnicities who may otherwise remain uninformed of their rights and responsibilities behind the wheel.