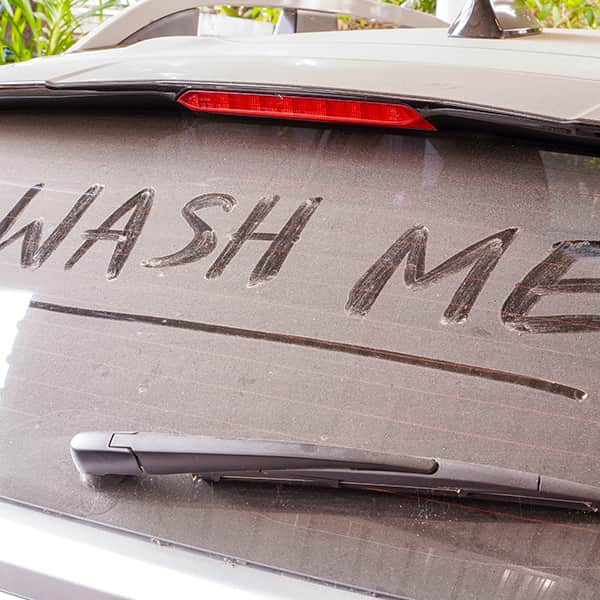 Although most driving laws are designed with your safety in mind, some are just downright baffling. Driving on the opposite side of the road has nothing on these quirky regulations! But who knows, maybe you can appreciate a few of these and wish they were implemented in your own hometown. From coast to coast and around the globe, these are some of the weirdest driving laws in the world.
Dirty Cars – Russia
Feeling too lazy to wash your car? A dirty car warrants a fine up to 2,000 roubles in Russia.
Publicly Cursing – Maryland
It doesn't matter if you've been unfairly cut off or nearly side-swiped by the vehicle next to you. You'd better keep your temper cool and your harsh words to yourself in Rockville, Maryland because publicly cursing is illegal there. If you're caught yelling choice words out your window, you could be fined up to $100.
Eating While Driving – Cyprus
Forget going through the drive-thru lane and munching on some fries on your way home from work. In Cyprus, it's illegal to eat or drink anything while driving. Sneaking a snack could cost you an €85 fine, and that even includes sipping water!
24-Hour Headlights – Sweden
It could be the sunniest of summer days and you would still need to flip your headlights on in Sweden. Drivers are required to keep their headlights on 24 hours a day throughout the country. Interestingly, certain parts of the country don't even see the sun set in the month of June.
Drive-by Animal Shooting – Tennessee and California
Hunters often hide in brush and behind barriers to scout out their prey, but they can't fire a shot from their vehicles in California and Tennessee. In both states, it's a crime to shoot an animal from your car. For some odd reason, whales are a notable exception to the rule. That probably won't be too much of a concern in the landlocked state of Tennessee.
Drunk Driving Passengers – Japan
Drunk driving is illegal in many places around the world, and for good reason. However in Japan, it's also illegal to be a passenger in a car when the driver is drunk. Even if you're 100 percent sober, you could get into legal trouble for riding along with a drunk driver.
Personal Breathalyzer Kits – France
People in France shouldn't need to get pulled over and questioned by police to know if they're too drunk to drive. Drivers here are required to carry breathalyzer kits in their cars to test their own blood alcohol content levels. However, this law has been historically under-enforced.
Dogs on the Roof – Alaska
Why anyone would tie a dog to the roof of a car is a mystery in itself, but in Alaska, it's also illegal. However, the back of a pickup truck is still considered to be just fine for pooch transport.
Do you know of a unique driving law in your area that outsiders think is too weird to be true? Share it with us in in the comments below!