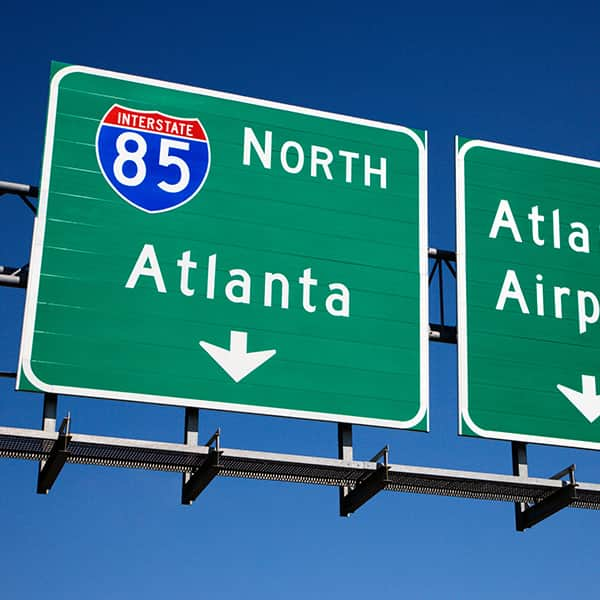 As you may know, driver's license laws vary from state to state and unfortunately are oftentimes put into place because of a local tragedy that has taken place. This is the case with Joshua's Law, a Georgia-specific law that applies to sixteen-year-olds who want to get their driver's license.
Here's a little bit of background about Joshua's Law and what you need to know as a teen driver in Georgia.
What the Law Says
Sixteen-year-olds who want to get their Georgia state driver's license must first complete a driver education course approved by the Department of Driver Services and have at least 40 hours of supervised and documented driving experience. At least six of these behind-the-wheel hours must take place at night to give young drivers more experience with driving after dark.
The law was passed in 2005, enacted in 2007, and forever changed the requirement for obtaining a Class D license for teen drivers in Georgia. This law applies to all 16-year-olds who want a driver's license who live in the state.
Who Was Joshua?
Joshua Brown was a real teen who became the tragic inspiration for this safety-focused driving law. His vehicle hydroplaned and crashed, resulting in fatal injuries. At that time, he was a senior at Cartersville High School and preparing to attend a music school in Boston after graduation. Joshua died in 2003, and his parents petitioned legislators to implement stricter driver training laws in the state. Joshua's parents blamed inadequate driver training and experience for their son's death.
Consequences for Noncompliance
If you do not complete an approved driver education course and the required hours of supervised driving, you cannot get your Georgia state driver's license until you turn 17. In order to confirm the total amount of supervised driving experience, a parent or legal guardian must sign off on your driving hours. Even after turning 17, you must still complete 40 hours of supervised driving, with at least six of those hours taking place after dark.
Georgia Driver Education
American Safety Council's Georgia Driver Education Course complies with Joshua's Law and is approved by the Georgia Department of Driver Services. It's 100 percent online (allowing you to take it at home), and the course is automatically reported to the State upon completion.
Of course, you'll still need to complete the required 40 hours of driving with a parent or guardian to get your behind the wheel experience. But our online course prepares Georgia teens to drive safely and with confidence. Parents of teens may even be eligible for a tax credit or insurance discount after their dependent successfully completes the course.