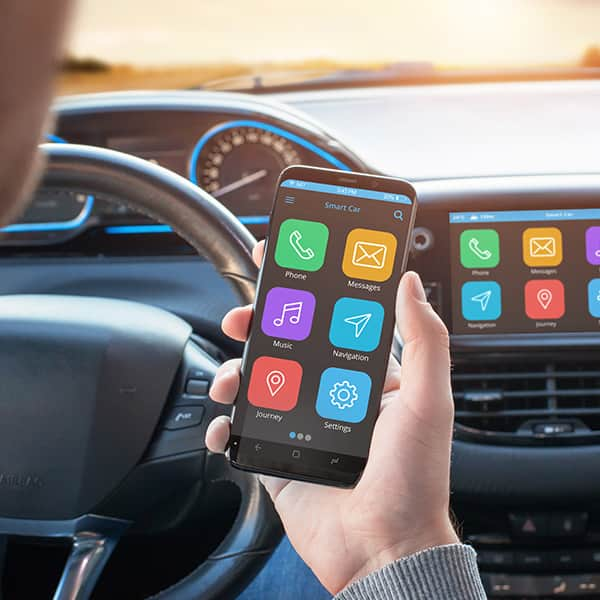 By now, all drivers – young and old, experienced and inexperienced – have gotten used to hearing the warnings about texting and driving and how dangerous mobile phone use behind the wheel really is. But that doesn't mean that mobile technology doesn't have its place in the world of driving and navigating America's roads. There are many mobile apps that make driving more efficient, affordable, easier, and fun. Just make sure to only use the apps before you depart or when you arrive back home from your commute, errands, or road trip. Here are some of the best mobile apps designed with drivers like you in mind.
Your Mechanic
Your Mechanic is a useful free app to have on your smartphone in case something goes wrong with your vehicle. The app won't necessarily tell you how to fix the issue yourself, but it will provide you with a list of car repair experts who can help you out. If your car has an issue that makes it unsafe to drive, this app can also connect you with mechanics that do home visits and repairs as well.
Gas Buddy
Hate being caught off guard when your low fuel light comes on? Gas Buddy tells you where the closest gas station is to you so you know how far you can go before reaching empty. This app also tells you the prices of gas at nearby gas stations so you can compare them and choose the one with the cheapest gas. This app is free, convenient, and user-friendly. It uses crowdsourced pricing data, so help your fellow drivers out and update gas prices whenever you stop to fuel up.
Google Maps
The problem with some GPS navigation systems is that they don't account for traffic conditions or construction that may have just popped up along your route. With a user-friendly interface, Google Maps is in tune with what's going on out on the roads in real time. If your normal route of travel is backed up because of an accident, this free app will let you know a quicker route to avoid the hassle.
Waze
Another useful and free traffic app is called Waze. This is a great app because you can get a bird's eye view of where you're located and where you're headed to get a better sense of traffic conditions in your area. App users can provide updates about traffic and quicker alternative roads to take.
Automatic
If you're willing to spend a little money to become a better driver, check out Automatic. This device plugs into the data port of your vehicle to monitor your driving and provide helpful feedback. Some tips include how to make your car perform better under certain conditions and how to improve your car's gas mileage. The gadget currently costs $79.99, and you can learn more about the features on the Automatic website.