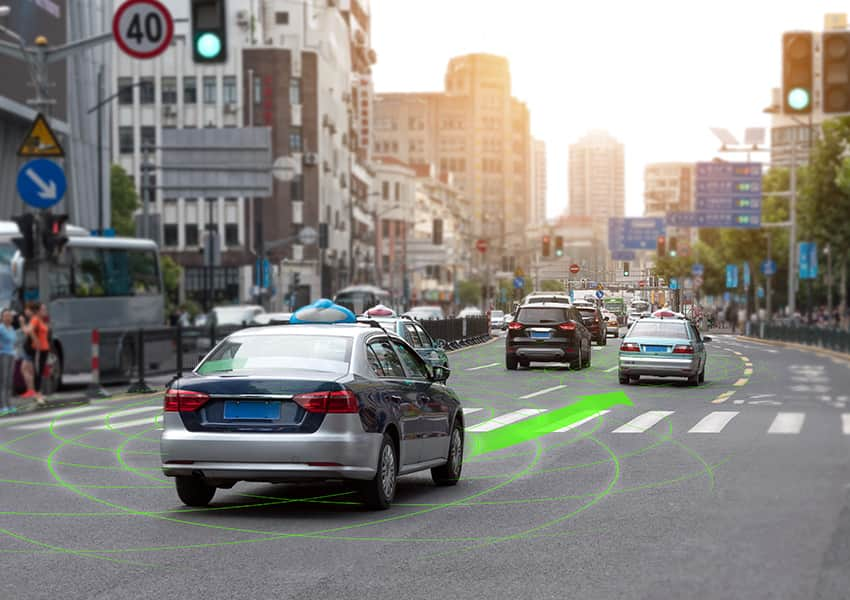 Self-driving cars are the automobiles of the future, but lots of legal questions arise as they get closer to being on our roads and highways. Since the invention of the first early automobiles, so many road and traffic laws have been implemented in all 50 states. Will self-driving cars also be tangled in red tape, regulations and permits when they become available to the average American driver?
The New California Law
The state of California recently passed a law that requires anyone who experiments with self-driving cars on public roads to obtain a permit. State regulators have been rushing to catch up to this promising new technology that is moving along faster than expected. No longer are self-driving cars a figment of science fiction; they're a quickly approaching reality that will change the automotive industry forever.
How to Get a Permit
But at least for now, it's not too difficult to get a self-driving car permit. Drivers in California must have a clean driving record with no more than a single minor infraction in the last three years. They also must receive special training on how to operate self-driving cars. California is a bit ahead of the game because it's where Google is located; the tech giant has been testing self-driving cars out on public streets since 2009. Other companies in the state that want to conduct similar self-driving tests are required to have at least $5 million in insurance.
"We want to ensure that these vehicles and the motoring public are safe with the new technology," explained Bernard Soriano, Deputy Director for California's Department of Motor Vehicles.
Who's Testing Self-Driving Cars?
Besides Google, there are many other automotive manufactures that are testing self-driving cars today for safety, efficiency, and performance. Some of these companies include Tesla, Mercedes Benz, and Volkswagen.
And California isn't the only place this new technology is being tested. Nevada, Florida, and Michigan have established their own rules and regulations for testing self-driving cars in these states.
Regulations of the Future
But these testing laws are just the beginning for self-driving car regulations. There are lots of legal questions that have already come up, and more will undoubtedly arise with commercialization and widespread use. These are some of the biggest questions we have so far about passengers of self-driving cars:
Should passengers be allowed to sleep while the car drives them around?
Should there be a blood alcohol content (BAC) limit for passengers riding in self-driving cars?
Should children be allowed to ride alone in self-driving cars without adult supervision?
Who should be held responsible if a self-driving car is involved in an accident?
Although self-driving car regulations are mostly on a state-by-state basis for now, some industry leaders believe that national regulation will be necessary once the technology goes mainstream. A great deal of coordination will be needed to define the roles of state and federal government in terms of equipment standards, operation rules, and legal issues. But for now, self-driving car manufacturers and enthusiasts are taking one step at a time and pushing the technology forward into the new year.