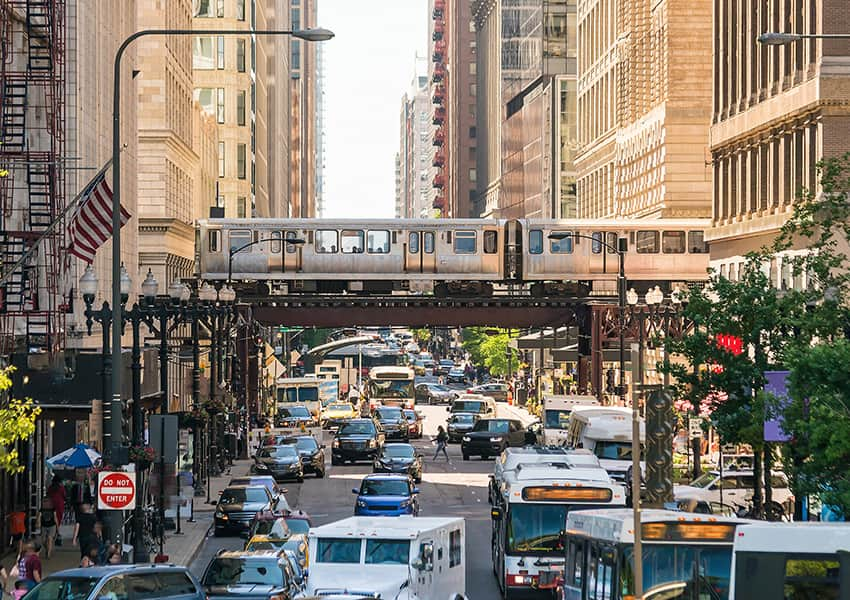 For many travelers, traffic is as much a part of the holidays as gift giving, decorated trees, and delicious meals. Obviously, traffic congestion is more of a problem in some cities and regions of the country than others. But even the sleepiest towns have the occasional backup when there's an accident or construction on the road. If you think your drive is bad, take a look at what's happening on the most congested streets in the world!
Moscow, Russia
Moscow always tops drivers' lists as the city with the most congested traffic in the world. According to the GPS manufacturer TomTom, the average driver loses eight days a year thanks to sitting in traffic. Not surprisingly, morning rush hour is the worst time to be on the road in Moscow because it takes over twice as long to reach a destination.
Brussels, Belgium
The INRIX Traffic Scorecard reports that the city of Brussels in Belgium has one of the worst traffic problems in the world too. A drive that should take just half an hour typically takes close to an hour during peak hours.
Istanbul, Turkey
Istanbul is another city with terrible traffic congestion. As the city that connects Europe and Asia, the beautiful bodies of water in the middle of the city have a nasty habit of causing traffic jams. There are lots of bridges over waterways in the city, and these are notorious for having backed up lines of cars.
Rio de Janeiro, Brazil
Officials in Rio de Janeiro worked diligently to solve some traffic problems before the city hosted the 2014 FIFA World Cup, but it's still a persistent problem around town. Metros have been expanded and road infrastructure is currently expanding, so there's still hope for Brazilians in a hurry.
Tianjin, China
Tianjin is located next to Beijing in China and a popular commuting city for professionals working in the area. This is a growing city that is expected to only deal with worse traffic in the years ahead. In comparison, the traffic in Beijing is a bit better because it has a top-flight freeway system and wider distribution of employment.
Warsaw, Poland
People who have never been to Poland are surprised by the fact that Warsaw is now one of the most congested cities to drive in. However, car ownership has nearly doubled over the past couple of decades, so there are more drivers than ever on the roads. The economy has treated locals well, but the road infrastructure has failed to keep up so far.
São Paulo, Brazil
Another Brazilian city with a traffic problem is São Paulo. It's not as bad as Rio, but it's still pretty frustrating for drivers. Keep the samba music on and think happy thoughts!
Los Angeles
Commuters in Los Angeles spend an average of 59 hours each year sitting in traffic when they are determined to drive during peak hours. Driving culture is big in the City of Angels, where public transportation and cycling paths have always lagged behind other American cities.