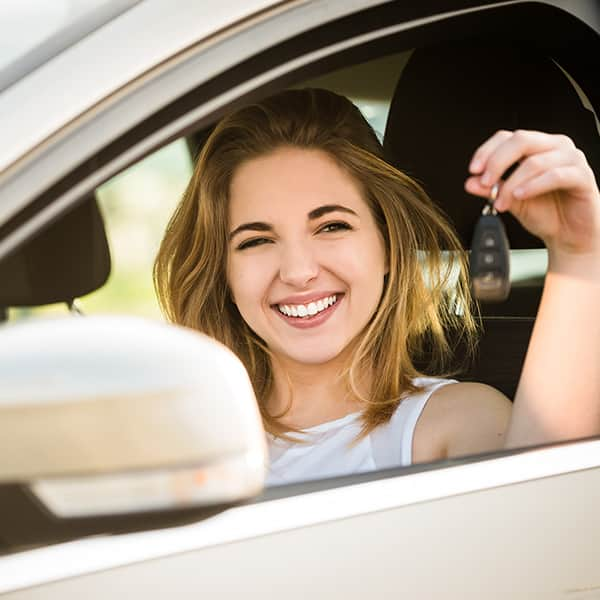 Ready to get your first license? A Florida learner's permit, or restricted license, is a permit issued to drivers at least 15 years of age of have met the minimum requirements of the Florida Department of Highway Safety and Motor Vehicles. Those requirements include passing a written, hearing and vision exam, as well as completing a traffic law and substance abuse education course and a permit exam. Both which can be done online.
Here are the requirements in more detail:
You must be at least 15 years old,
Pass vision, road signs and road rules test,
Have the signature of one parent or guardian on the consent form if you are under 18,
Complete a Traffic Law and Substance Abuse Education course like this one or have completed a Department of Education driver education course,
Have two forms of identification,
Have a social security number and
Must be in compliance with school attendance (no more than 15 unexcused days absent from school in any 90-day period).
When you go to the driver license office you will need two forms of identification. There are two types of identification: primary and secondary identification. You must have one of the primary identifications and one of the secondary identifications. Primary identification are things like a United States birth certificate or a valid United States passport. Secondary identification would include things like a military or military dependent identification card, selective service registration card (draft card), marriage certificate or a Florida voter registration card. These are just examples.
One last thing to note is insurance! You are required in Florida to have minimum auto insurance coverage at all times while driving.
Don't get too stressed, most of that should have been settled by your parents or guardian. However, remember once you start driving it's a huge responsibility, so be careful, stay safe and enjoy your first privilege to drive!