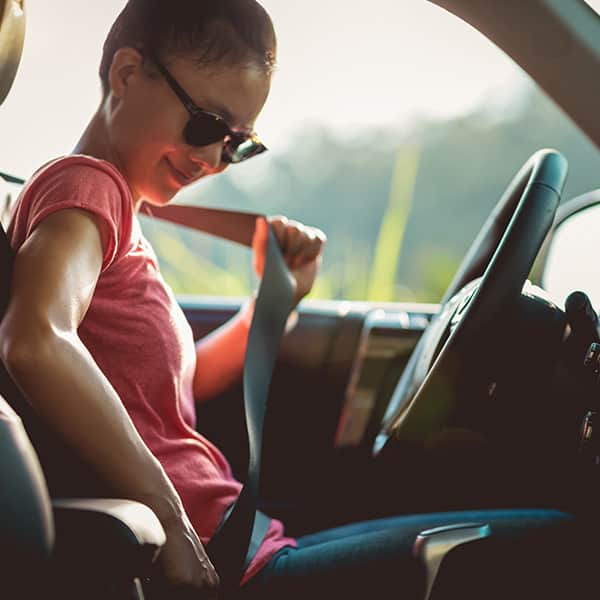 Did you know that crashes are the leading cause of teen death in Florida, as well as across the country? Did you also know teen drivers are far more likely to be involved in a crash than older drivers? This means, believe it or not, that your parents really are better drivers than you are. You should listen to their advice about driving, follow any rules they give you, and take to the roads with extreme caution.
However, you don't need to drive fearfully –you just need to be aware of the steps that must be taken to ensure that your time on the roads is as safe as possible, both for yourself and also for others. If you've completed your drug and alcohol test, and learner's permit exam, those alone can help you understand the precautions to take when driving. Here are a few more great safety tips.
Before you even start the engine, there are a number of things that you can do to prepare to drive. One thing you should make sure to do is maintain your car in a good, working condition. Ensure that your tires have the right amount of air in them and that they are in good condition. Also make sure that your windshield is clean and that your car has enough gas in it. Although these may seem like simple steps, you would be surprised how many people quickly overlook these crucial steps when in a hurry. But making the correct preparations and keeping your car in good, clean condition can actually help prevent accidents.
Another step to take before driving is to always fasten your seatbelt. Although you may not think wearing a seatbelt is cool, wearing one can actually save your life in the event of a crash. Also, make sure your headrest is set to a height so that it is behind your head – not your neck – which will help to minimize whiplash if you are involved in a crash. And if you are thinking: "I'm a good driver. I will never be in a crash," then you have forgotten a major factor in the driving environment: other drivers. A good driver is one who is prepared for anything that may happen on the roads.
Once you decide that your vehicle is safe to operate, and you are safely secured inside your vehicle, you are ready to go! You should remember, however, that many dangers exist while the car is in motion. The following is a list of things to do – or not do – while operating a motor vehicle:
Obey all traffic lights and stop signs – come to a complete stop, and never run red lights
Even when a light is green, make sure the intersection is clear before proceeding
Obey the speed limit – speeding is a main cause of teen driving accidents
Don't talk on your phone, send or read text messages, eat, or any similar activity while driving
Don't play with your radio, CD player, or iPod while driving
Make sure that your music is played at a reasonable level so you don't miss hearing a horn or siren
Watch out for others sharing the roadway (pedestrians, bicyclists, motorcyclists, etc.)
Stay alert of all traffic, road, and weather conditions – if it isn't safe to drive, don't!
Never –

under any circumstances

– drive if your body, mind or judgement has been compromised
Although driving can be a fun experience, driving can very quickly become the opposite of fun if you aren't careful. So be aware of the dangers of driving, and also avoid all distractions while driving. Only so much of driving is under your control, which means you must always be on the lookout for potential dangers. Fortunately, teen driving accidents are preventable, so you should always be sure to do your part and be safe on the roads.