What to Know about the Texting and Driving Ban in Florida
Author: Joey Rosenberg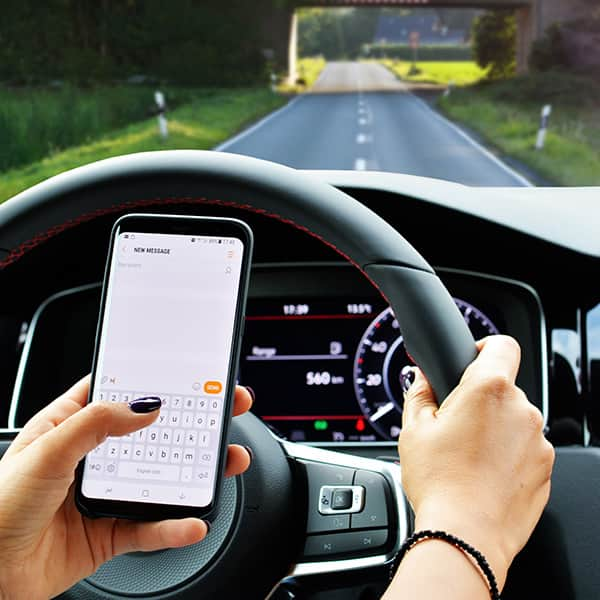 Last year, Florida joined a large majority of states to prohibit texting and driving throughout the Sunshine State. Although this law has been in effect for the past year, many Florida residents are still unaware of its implications or unwilling to comply with the law. Here's what you need to know about Florida's texting ban.
Dangers of Texting and Driving
According to the Florida Department of Highway Safety and Motor Vehicles, Florida had 4,841 phone-related crashes in 2012. And according to the Florida Highway Safety And Motor Vehicles, drivers who text are 23 times more likely to be involved in an accident. Not only does texting while driving unnecessarily put your life at risk, it also opens the possibility for legal action, including wrongful death lawsuits and murder charges. These are the primary purposes of the "Florida Ban on Texting while Driving Law":
Improve road conditions for all vehicle operators, including pedestrians and cyclists
Prevent crashes related to texting while driving
Reduce injuries, deaths, automobile damage costs, and health insurance costs
Authorize police officers to issue texting while driving citations
The New Florida Law
As of October 1, 2013, texting while driving became a crime in Florida, however the law does not prohibit drivers from texting while stopped in traffic or sitting at traffic lights. Texting while driving is considered a secondary offense, which means that drivers must be pulled over for another violation to receive a texting ticket. For a first time offenses, police officers can write texting drivers $30 tickets. Second and subsequent violations committed within five years are considered "moving violations," which accumulate points on your driver's license and often result in higher auto insurance premiums. However, the Florida law teeters on a fine line because it does not prohibit phone calls or using a GPS device while driving. Legal prosecutors are only allowed to seek cell phone records in accident cases that result in injury or death.
How the Law Impacts Drivers
Some attorneys, legislators, and community members claim that the Florida texting law doesn't go far enough. Texting laws are difficult to enforce and only a minimal number of citations have been issued so far. However, texting drivers are just as dangerous as drunk drivers, and many people don't think about the consequences of their phone habits until it's too late. Texting while driving laws vary greatly from state to state across America. Texting while driving is considered a primary offense and punishable by heavier fines in many other states, so Florida may expand upon its law in the years ahead. For example, cellphone driving for all purposes is banned in California, Connecticut, Hawaii, Nevada, New York, and several other states. To learn about texting and driving laws in other states before setting out on a road trip, check out Distraction.gov, the official US government website for distracted driving.