Recycling Car Parts: Aston Martin's Eco-Friendly Approach
Author: Joey Rosenberg
Categorized in: Cars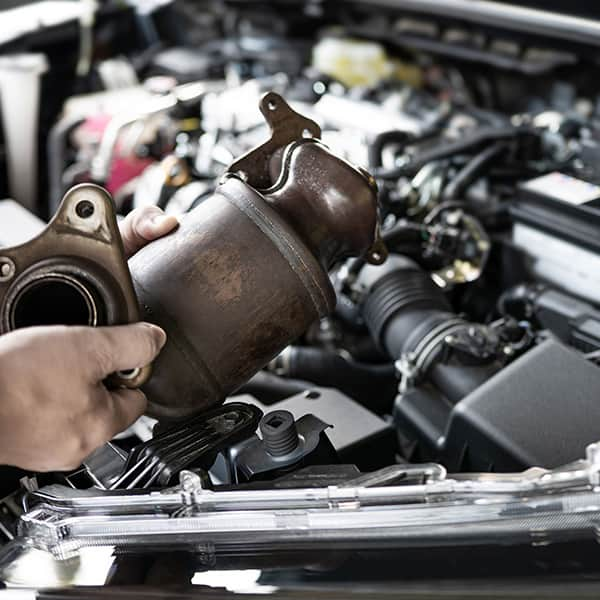 "Reduce, reuse, and recycle" is a way of life these days, and eco-friendly products are dominating everything from grocery store shelves to vacation travel. Automobiles in America have gotten a reputation for being less than eco-friendly over the years, but many manufactures are trying to change our perception of the modern vehicle and its many uses.
Hybrid vehicles, electric cars, and fuel efficient technology is slowly, but surely, changing the way that Americans drive. One auto maker, Aston Martin, is taking "eco-friendly" to a whole different level by recycling old engines for a special edition of supercars.
60th Anniversary Models
Aston Martin is a high-end performance car brand that is highly sought after and known to live up to its elite reputation. The company recently released a set of special edition cars that go a step further than just having custom equipment and aesthetics. The 60th anniversary Aston Martin models are made with metal that has been recycled from the engines of old Aston Martin cars.
Only Six Created
If this concept piques your interest, just know that getting your hands on one of these will be quite a challenge. Aston Martin is only making six of these limited edition sports cars to celebrate six decades of Aston Martin Works at Newport Pagnell in England. The first of these six anniversary cars was revealed at a customer Christmas party in December 2014.
What Sets It Apart
Aston Martin is promoting these sports cars as a nostalgic fashion, but the concept behind the design holds a great deal of promise for environmentally-minded auto consumers. Each of these six special cars contains center console dials made from recycled metal. The metal that makes up each of these cars can be traced back to an Aston Martin engine from a specific Aston Martin car made during the company's 60 year history. These materials date back to the 1955-1965 production era.
Other Commonly Recycled Car Parts
Even if nostalgia was more of a motivator behind Aston Martin's recycled parts, these cars are a great reminder of how recyclable car parts really are today. According to the U.S. Council on Automotive Research, automotive recyclers now can recover nearly 80 percent of the total materials by weight from a vehicle.
The average car is approximately 70% metal, including the brake pads, engine blocks, pistons, and other components. These parts are made up of mostly steel, aluminum, copper, iron, and zinc. The plastics that make up the bumpers and dashboard, the rubbers that make up the hoses and belts, and the glass that makes up the windows can all be recycled and reused as well. For more information about recycling, lifecycle assessments, and case studies, check out the Environmental Protection Agency's section about automotive parts.