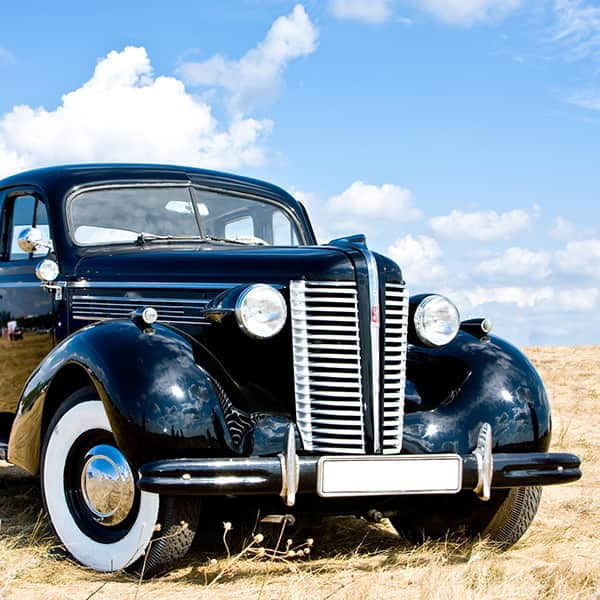 Throughout the course of automobile history, certain features have come and gone with the times. Some of them we loved and others we loathed, but they each have a place in the automobile's story. As trends and priorities change from one generation to the next, standard features frequently become out-of-date and replaced by something new and more exciting.
To celebrate the ongoing and ever-changing progress of the automotive industry, let's take a look at some of the most interesting features in automotive history.
Horse Heads
One of the most amusing automotive features in history was the horse head. When automobiles gained popularity, people were a little nervous about transitioning from their horse-drawn carriages. To help ease the transition and make drivers more comfortable behind the wheel, some early cars were equipped with horse heads to "fool" them into believing that their horse was still part of the transportation process.
Chin Alarms
Dozing off behind the wheel is a major problem on America's highways today, but it's certainly not a new problem on the road. In the 1930's, some cars were equipped with chin alarms to awaken sleepy drivers when their heads drifted down to their chests. When a driver's head would nod, a bell would sound to wake him up. Although chin alarms weren't all that comfortable to wear, they were definitely effective!
Leatherette
During the 1960s and 1970s, vinyl leatherette became a popular option for the interior of sports cars. Leatherette didn't crack or fade like real leather did and it was cheaper and easier to maintain. However, the plastic material wasn't the most comfortable to sit on and it didn't exactly meet modern fire safety guidelines. Some modern cars have synthetic leather options still today, but it's designed better and leaves vinyl out of the equation.
Automatic Seat Belts
To ensure that people wore their seat belts, some auto manufacturers experimented with designing automatic seat belts in the 1980s and 1990s. In most of these cars, an automatic belt would run along the top of the window and across the chest of the driver and passenger. However, you would be still responsible for pulling the lower belt across your lap. Lots of people complained that they were awkward and uncomfortable to use, and that trend faded out pretty quickly.
Keeping Your Technology Up-To-Date
Staying updated and connected means more than just buying the latest iPhone and switching over to online banking! Fuel-saving "start-stop" technology, energy efficient batteries, and on-board computers are becoming more common in vehicles. Some features help keep you connected, while others make sure you're informed, comfortable and safe. Even if you're not concerned with following each and every new auto fad and trend, it's important to keep your car's technology up-to-date to reduce your risk of accidents and costly repairs