Why Driving on New Year's Eve is Dangerous & How to Stay Safe
Author: Joey Rosenberg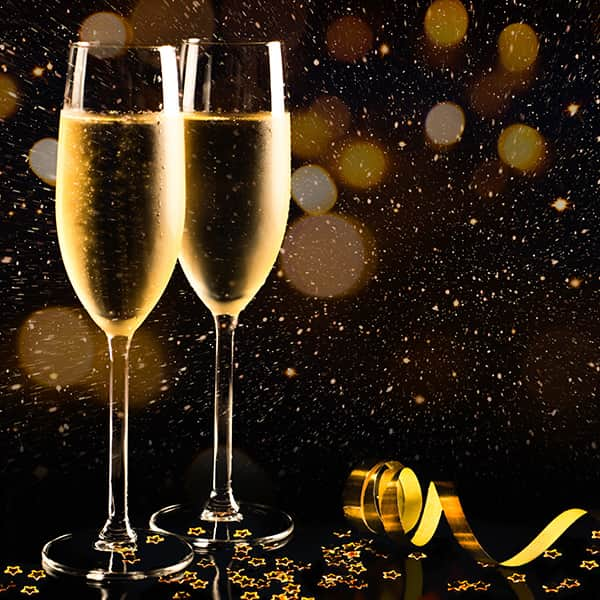 As 2014 comes to a close and 2015 approaches, many people are making their New Year's Eve plans with family and friends. Although the 4th of July still tops the "Most Dangerous Driving Holidays" lists in America, New Year's Eve and the early hours of New Year's Day require extra caution as well.
Driving Dangers on New Year's Eve
Drinking and driving is the most troubling factor in roadway accidents around the New Year's holiday. Traditionally, this is a holiday has been marked by champagne toasts and all-night open bar specials. In many parts of the country, weather conditions at this time of year can be treacherous as well. Snow, ice, and freezing rain make roads dangerous for even the safest of drivers.
There are also simply more drivers on the road at this time of year, since many employees get the holiday off work and kids are on winter break. And in case you haven't noticed, the sun sets very early these days, so nighttime driving starts as early as 4:30 pm.
How You Can Stay Safe
Fortunately, there are precautions you can take to stay safe this New Year's holiday.
Designate a Driver
Have a conversation with your friends or family members before your New Year's celebration about who will take a turn to be sober and drive everyone home after the party. If you can't agree on a designated driver, arrange to sleep overnight at the party host's home. That's what true friends and loved ones are for, right?
Take Advantage of Discount Public Transit Fares
Some major cities with public transportation systems have offered bus and train fares for just a penny on New Year's Eve. This is one of the very few times of the year you'll ever ride so cheaply, so take advantage of the discount and hop on a bus or train to get home.
Grab a Cab
Sure, taxis are going to be expensive and perhaps even hard to catch at the last minute on New Year's Eve, but they can be a worthwhile investment if you've been drinking. Call a local cab company to make a reservation or book a cab online in advance while you're still at your New Year's party. That way you can continue your celebration while you wait for your ride to arrive.
Watch Out for Weather Conditions
If you live in an area that typically sees winter weather around the holidays, pay special attention to the weather reports on New Year's Eve. If the forecast calls for a blizzard, consider cancelling your party plans and hosting a dinner and game night in your home for family and neighbors instead.
Make a Safe Driving New Year's Resolution
New Year's is also a time for resolutions, and whether or not you always stick to yours, this is a great time to commit to positive new habits. Consider adding the following safe driving commitments to your 2015 resolution list!
I will not drive after drinking or when drowsy.
I will not use my cell phone while driving.
I will not drive above the speed limit.
I will keep up with car maintenance.
I will always wear my seat belt.