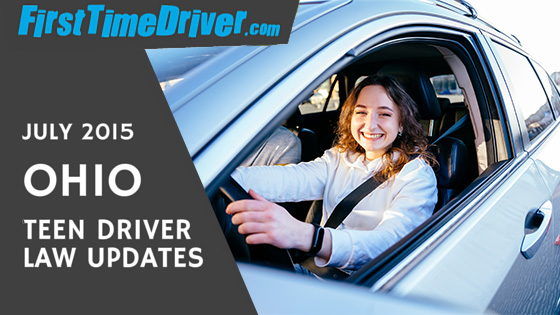 New regulations affecting teen drivers in Ohio go into effect on July 1.
Driving Hours
Under the new regulations, teen drivers who have had their license for less than a year will no longer be allowed to drive between the hours of midnight and 6 a.m. unless a parent or guardian is in the car with them. This is an update to the previous restriction hours, which were 1 a.m. to 5 a.m. Some teens may be able to receive prior written authorization to drive alone during those times for school, work or church.
Mandatory Seat Belts
The new law also makes it mandatory for all passengers in the car to wear their seatbelts. The law currently states that these new drivers are not permitted to operate a motor vehicle with more than one person who is not a family member in the vehicle, unless accompanied by a parent or guardian.
Ohio Graduated Driver License Law
Residents (and teens themselves) appreciate both the new and existing restrictions for newer drivers, intended to avoid the most dangerous and deadly driving situations until teens are more comfortable on the road. Drunk drivers, drowsiness and low visibility are all issues during very late-night hours, and crash rates begin to go up as early as 10 p.m. Distraction (from passengers or otherwise) is also one of the leading causes of fatal accidents on the road, and Ohio also restricts all mobile communication while driving for these young drivers. Ohio's graduated driver license laws help to protect new drivers and those holding a temps (TIPIC) permit until they have developed skills and confidence.
Ohio Driver Education
What else can help teen drivers develop skills and confidence? High quality driver education! Ohio teens have the option of taking the classroom portion of their driver education online, then proceeding with behind-the-wheel lessons at a certified driving instructor. This combination is ideal for new drivers – study the classroom material and learn at your own pace and in the comfort of your own home, then put the lessons into practice with a qualified and knowledgeable instructor. Learn more about DPS-Approved Ohio Driver Ed at FirstTimeDriver.com/Ohio.